Senior management changes announced
15.03.12 Share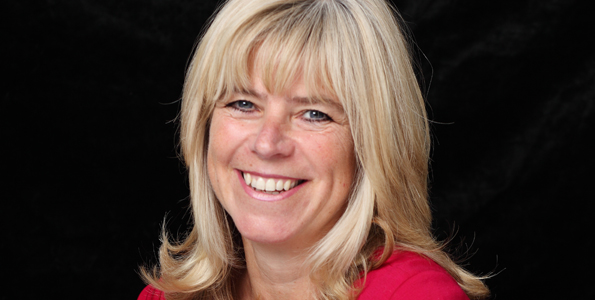 We have today announced a strengthening of our senior management team to prepare ourselves for the next stage of high growth and innovation.
Zam Baring is to take the role of non-executive chairman for KEO, stepping up from his position of MD, a role he has filled for seven years having joined the company in 1997 as a film editor.
"Hiring Debbie is an important move for KEO as we look to accelerate our growth," said Zam.
"I have really enjoyed helping to make the Company one of the most innovative and well-regarded media companies in the world, and I'm very proud of the quality of the content we have produced in that time – from the River Cottage brand to Meet the Natives, and from Welcome to Lagos to the cross-platform campaigning of Fish Fight," he added.
"Now I'm very much looking forward to taking a more strategic role and ensuring that KEO is well positioned to roll out our distinctive brand of content and innovation to a broader range of markets."
Debbie Manners will become the MD of KEO. Debbie joined the KEO board six months ago.
Debbie is currently chair of PACT, and has just completed nine months as interim COO for BBC Studios and Post Production.
She is also a non-executive director at Northern Upstart productions and has previously been the COO at Hat Trick Productions, group commercial director of RDF Media Group and director of rights and business affairs at the BBC.
Debbie (pictured above) said: "This is an incredibly exciting opportunity. KEO is a unique and diverse multi-media company, known and respected worldwide for its ability to engage viewers and push boundaries across wider issues."
"It has successfully built an enviable portfolio of media, and integrated a leading digital business and award winning regional office – and won many plaudits along the way," she added.
"Our vision is to drive creative and commercial growth and innovation.
I am also passionate about attracting, working with and developing the best industry talent.
People are what make a business like ours succeed and quite simply I want KEO to be the best company to work for. I am thrilled to be joining KEO as MD and look forward to leading the company to future success."
Debbie will work closely with KEO Creative Director Andrew Palmer, and Channel 4 presenter and KEO Director Hugh Fearnley-Whittingstall, who commented: "This is a hugely important step for KEO."
"It's been great for us having Debbie on the board, with her terrific energy and insight, and now we're all looking forward to welcoming her into the heart of the company, and working with her to build KEO into the future."
• Press Contact: Onshore Media, Dawn Bebe (dawnbebe@weareonshore.com)