KEO films producing Kumbh Mela documentary
05.02.13 Share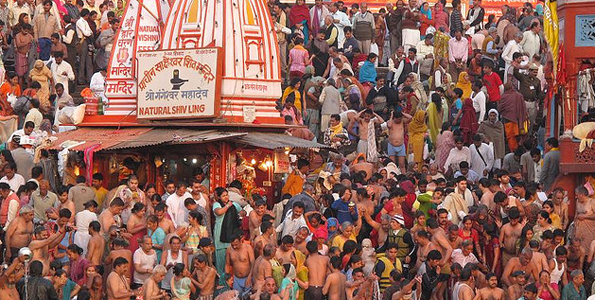 National Geographic has ordered a fast-turnaround documentary about the Kumbh Mela, thought to be the world's largest religious festival and gathering.
KEO Films is producing the one-hour film which will capture the Hindu festival taking place over 55 days.
The Maha Kumbh Mela is expected to be the biggest ever this year with a crowd over 100m strong being drawn to the event – which could make it the largest ever gathering of humans.
It will be broadcast globally from 23 February.
Kumbh Mela takes place every 12 years and sees Hindus gathering at various points of the River Ganges, India to wash away their sin and help bring salvation.
In 2001 an estimated 40m people gathered for the event.
Investigative journalist Diego Buñuel will live as a spiritual pilgrim with the naga sadhus (holy men) for 24 days aiming to provide viewers with an immersive experience of the event.
The sadhus are known for their extreme forms of devotion which include burying themselves in sand for days at a time, while others claim to have kept their arms raised for years or insert giant needles into their bodies.
Buñuel will also explore the behind the scenes infrastructure, which includes 35,000 toilets being installed, 14 temporary hospitals, 243 doctors and 30,000 police. It will be broadcast on National Geographic globally from 23 February.
NGCI executive president and head of international content Hamish Mykura ordered the film and said: "Delivering outstanding content on current events that's insightful, spectacularly filmed and produced in the moment has become a touchstone for National Geographic Channel. World's Biggest Festival: Kumbh Melawill provide a fascinating 360 view of the festival as it unfolds."
Andrew Palmer and Will Anderson are executive producing.