Fish Fight nets new nominations
13.06.11 Share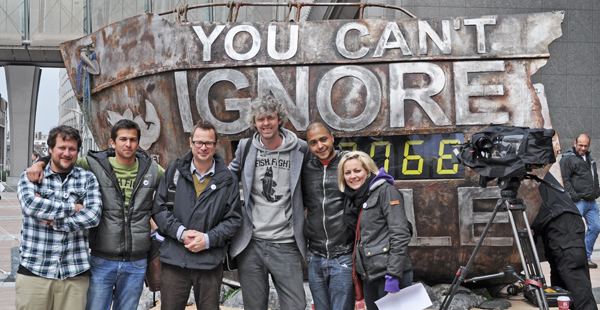 Hugh's Fish Fight, the multi-platform campaign produced by KEO films and spearheaded by TV campaigner Hugh Fearnley-Whittingstall, continues to be recognised by for its achievements following its success at the BAFTAs last month.
The online campaign, which highlighted the disgusting waste at the heart of the Common Fisheries Policy and now boasts over 685,000 supporters, has been shortlisted in two categories at this year's NMA Effectiveness Awards, held at the Grosvenor Hotel in London on Thursday 23 June.
KEO digital have been named in both the Best Use of Social Media and Best Use of Web categories on the night.
Meanwhile Hugh's crusade, originally broadcast on Channel 4 over three nights in January, has also been acknowledged for its digital success at the forthcoming Broadcast Digital Awards in the Best Multiplatform Project shortlist.
The ceremony will be held on Wednesday 15 June at the Hilton Hotel in Park Lane, London.
"We're so excited to be shortlisted for the Broadcast Digital Awards and the NMA Effectiveness Awards," said Simon Deverell, Head of Creative at KEO digital (pictured far left).
"The support for Hugh's Figh Fight continues to grow, and we're now in 11 countries after taking the fight to the European Parliament in Brussels," he added.
"Our next challenge is to fuel and support growth within our online communities across Europe to effect real change in Brussels.
"They have to listen to us – they can't ignore 685,000 people."
Last month Hugh's Fish Fight beat off strong opposition from Mary Queen of Shops, Pineapple Dance Studios and Come Dine with Me to net the BAFTA award for Best Feature.