Fish Fight nets 'Best Media'
24.05.12 Share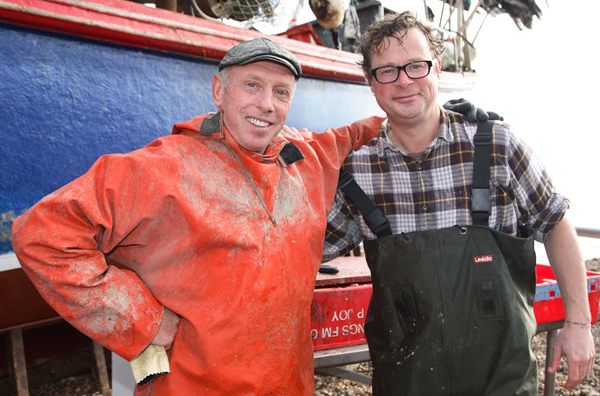 Fish Fight has again been recognised for its multiplatform success, this time at the Marketing Week Engage awards.
Hugh Fearnley-Whittingstall's anti-discard campaign came out on top in the 'Best Media' category at the ceremony in London, presented by comedian John Bishop.
It was recognised for the way in which both the KEO digital and the Channel 4 Food teams engaged their supporters, showing a real understanding of the audience and the tools they use.
The judges said: "The entry brilliantly executed all three requirements of this category, engaging creative, clever and innovative use of a combination of channels and an impressive result in terms of policy change and collaboration between a variety of stakeholders."
Hugh's offensive against the madness of discarding is now on the verge of surpassing its next significant milestone, fast approaching 800,000 supporters following this week's launch in Spain.
"I'm thrilled that Fish Fight has been recognised at the Marketing Week Engage awards," said Hugh.
"But it's too soon to claim victory for the campaign," he added.
"I'm currently filming the next series of Fish Fight, and there's a long way to go before we see an end to the madness of discards.
"With the continued help of our fantastic 800,000 supporters, I'm hopeful that we can persuade the powers that be in Brussels to see sense."
Paramount Pictures was highly commended on the night for their work on American supernatural horror film Paranormal Activity 3.
Other nominees included the Daily Mail, Global Radio and Warner Bros.
Marketing Week Engage awards: winners in full