Fish Fight Broadcast Digital success
16.06.11 Share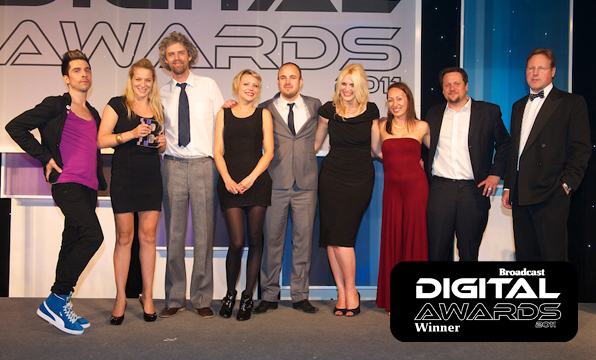 KEO films picked up the prize for Best Multiplatform Project at last night's Broadcast Digital Awards, held at the Hilton Hotel in Park Lane, London.
The awards fully represent the ever-changing digital market, celebrating the best content and delivery across the UK.
Around 500 of television's most influential individuals gathered at last night's gala dinner to celebrate and recognise the achievements of 17 of the most innovative and passionate broadcasters and programmes.
Comedian and TV presenter Russell Kane hosted the evening and presented the awards.
Lisa Campbell, editor of Broadcast magazine commented: "Multichannel continues to thrive – viewing was up by 5% last year – despite the increased competition online and all the naysayers who say TV is dead."
"That is primarily down to the programme makers and channel execs in this room tonight. Indeed, our judges continually expressed their admiration for the well-produced, channel-defining shows that have a fraction of the budget of their terrestrial rivals," she added.
For more information on the Broadcast Digital Awards go to www.broadcastdigitalawards.co.uk.