Choosing to Die shortlisted by BAFTA
24.04.12 Share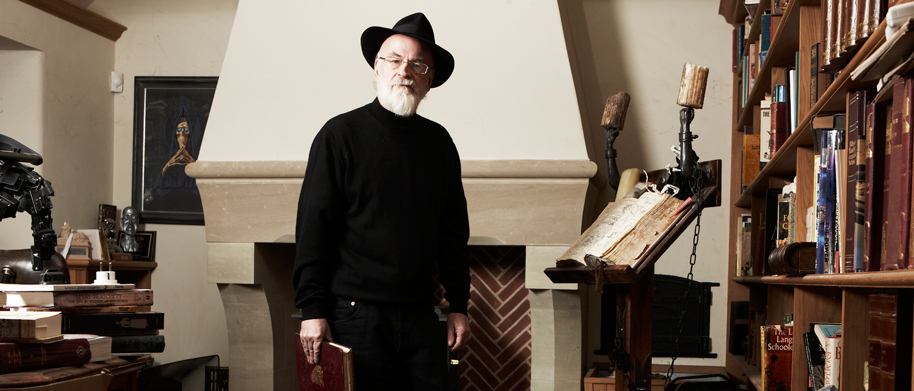 KEO films has been nominated for a BAFTA in the shortlist unveiled today (Tuesday 24 April).
Terry Pratchett: Choosing to Die, directed by Charlie Russell, is up for Best Single Documentary at the star-studded ceremony in London on Sunday 27 May.
As ever there'll be stiff competition, this year from 9/11: The Day That Changed the World, The Fight Of Their Lives and Cutting Edge: We Need To Talk About Dad.
"It's fantastic news to be nominated for Best Single Documentary at this year's BAFTA awards," said Executive Producer Craig Hunter.
"Our film has had some tremendous recognition already, and I am so please for everyone who worked so hard to make it," he added.
"Director Charlie Russell has also been nominated for Best Director, and Gary Scott for Editing at this year's BAFTA Craft Awards – a hat trick of nominations is just brilliant."
In 2011 the team picked up the prize in the same category at the British Academy Scotland Awards in Glasgow.
Meanwhile KEO films won a pair of prizes at last year's BAFTAs for Hugh's Fish Fight and Welcome to Lagos.
They went on to become two of the most talked-about documentaries of last year.
Pratchett, the best-selling author, was diagnosed with Alzheimer's in 2008.
He wanted to know whether he might be able to end his life before his disease takes over.
Travelling to the Dignitas Clinic in Switzerland, he witnessed first-hand the procedures set out for assisted death and confronts the point at which he would have to take the lethal drug himself.